WHAT IS FUSED GLASS?
The art of glass fusing focuses on heating glass in a kiln to melt, bond or separate different pieces of glass and transform them into stunning works of art. The typical method of glass fusing is to heat glass in kilns that range from 1250-1500 degrees Fahrenheit. The artist can also use a blow torch, various molds and special cutting devices to obtain a desired effect or shape. The end results are as varied as one could imagine, including but certainly not limited to; plates, vases, bowls, wall hangings, beads and jewelry.
At db Studio our mission is to teach the art of glass fusing. We offer a wide variety of classes and ready-to-make projects for artists of all skill levels. We also have open studio hours when artists are welcome to drop by and use our facility to create their own projects. Our studio is also happy to accommodate private groups and special parties with advance reservation.
db Studio is a preferred Bullseye Resource Center and is the only fused glass studio in eastern Washington.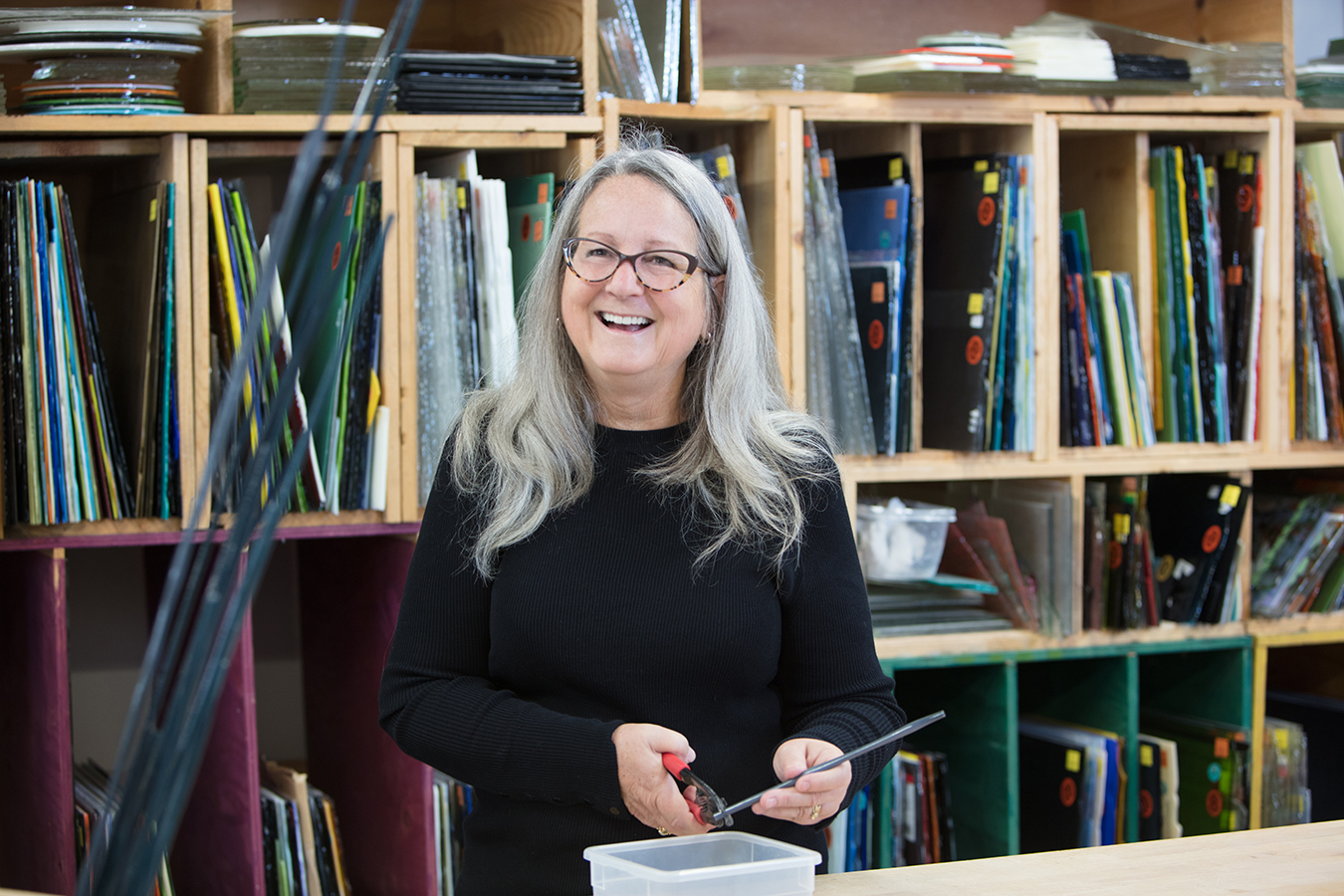 Deborah Barnard is the co-owner of Barnard Griffin Winery with her husband, Rob Griffin. They met while undergrads at University of California, Davis, and reconnected years later when Rob moved north, where Deborah was earning her Master's Degree in Healthcare Administration at the University of Washington. They married in 1980 and Deborah worked in hospital administration until 1996, when the growing winery needed her full-time support.
Deborah rekindled her passion for art in 2007 and established db Studio at Barnard Griffin Winery.  About five years later, Barnard Griffin expanded their facility and included in the remodel was a state-of-the art glass fusing studio. Deborah is the resident artist at db Studio and has stunning installations at the winery as well as the Tri-City Visitor and Convention Bureau, the WSU Wine Science Center and the Hope Lodge in Salt Lake City.
When not in the glass studio, Deborah stays involved with organizations close to her heart, including the American Cancer Society where she was President of the Great West Division, the Tri-City Chaplaincy, TRIDEC, and as a founding board member of the Tri-Cities Wine Tourism Council.

BULLSEYE KILN-GLASS RESOURCE CENTER PREFERRED SUPPLIER